Network architecture has been improving over time, and the passive optical network (PON) is a great example of that.
Like other technological products and services, network technology evolves in search of increasingly effective results for consumer demands. The PON network offers high scalability, high bandwidth and easy and convenient installation.
Playing an important role in improving the connection, it guarantees, with a single optical fiber, the transmission of data, voice and video, without sacrificing high performance and using passive signal distribution elements.
Want to know more about the PON network? In this article, we have gathered all the information about its operation and benefits.
What is the PON network and how does it work?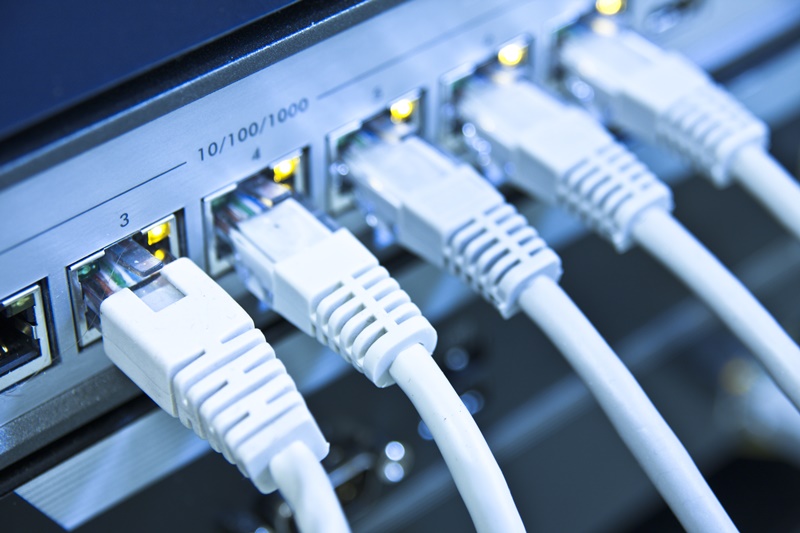 Passive Optical Network (PON) Passive Optical Network, is point multipoint network, made of optical fiber, which uses optical splitters to transport data from a transmission point to multiple points, until it reaches the end user.
It is described as passive because it uses electricity only at the point of transmission and reception, avoiding electricity in the combination and division processes, which is why it has an efficient operating cost.
The optical signals transmitted in the PON network, through the OLT (Optical LineTerminal), redirect the data through the optical fiber to the splitters (passive optical splitters). Audio, video, security and automation data are integrated into user terminals, ONU (Optical Network Unit), and transmitted on a single PON.
The main function of the PON network is to improve the internet service, which can be added to homes, hospitals, hotels, etc. – basically anywhere that uses services from an internet provider. Its application also extends to telephony, automation and electronic monitoring, being able to integrate any project that uses a single network.
PON network transmission system
Three fundamental components form the PON network transmission system. The first is the OLT (Optical Line Terminal, Optical LineTerminal), where the system is managed locally or remotely. The transmission of the optical signal happens through the ODN (Optical Distribution Network, Optical Distribution Network).
The optical signal is then received and converted into electricity at the UN (Optical Network Unit, Optical Network Unit) or at the ONT (Optical Line Terminal, optical network terminal). See here the difference between ONU and ONT.
PON network types
PON network technology can be of two types:
EPON (

Ethernet Passive Optical Network

);
Both use the FTTx architecture. The main feature of EPON is that it guarantees the same connection speed between OLT and ONU with 1.25 Gbps reverse flow. Meanwhile, GPON has different rates of downstream and upstream, respectively 2.5 Gbps and 1.25 Gbps.
Therefore, the main difference between the two is the transfer speed, where EPON is symmetric and GPON is asymmetric. Therefore, the ideal PON network for less dense areas, that is, with fewer subscribers, is EPON, which has a low application cost.
THE GPON is more indicated in the case of more densely populated places and areas, with a greater number of internet connections or that use downstream.
Basically, the main features of PON EPON network are:
Data traffic through the Ethernet protocol;

IEEE 802.3ah specifications;

Data transmission with a 1518-byte package;

Traffic rate performance delivers up to 67% to the end user;

When connected to peer networks, it does not require conversion or encapsulation;

Each OLT PON port can connect up to 64 ONUs/ONTs.
The main characteristics of the GPON type PON network are:
Multiservices operated through GEM (GPON Encapsulation Method);

Packets from 53 bytes to 1518 bytes;

Traffic rate efficiency delivers up to 93% to the end user;

ITU-T G984 specification;

Data from various transport protocols is encapsulated such as Ethernet, IP, TCP, UDP, T1/E1, video and VoIP, and AES encryption on the

downstream

;

Each OLT PON port connects to up to 128 ONUs/ONTs.
What are the benefits of passive optical networking (PON)?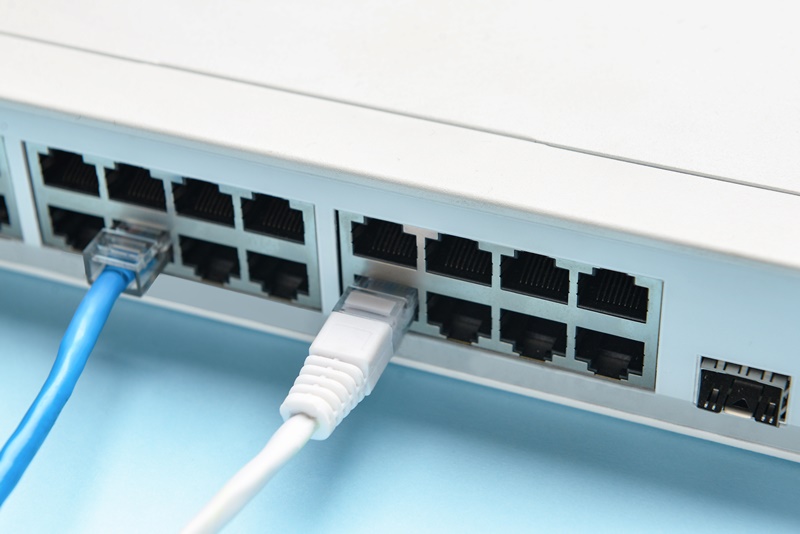 Passive architecture:

due to the lower energy consumption, the PON network does not need a structure for cooling, power cabling and intermediate electronic equipment;

Efficient use of energy:

as it does not need energy in the access network, it uses less electrical components which, in turn, reduce the chances of failures resulting from electricity and maintenance;

Efficient infrastructure:

its RF over fiber (RFoG) and RF video overlay services coexist without sacrificing bandwidth, providing multi-service, triple play;

Easy to maintain:

preserved from electromagnetic interference and noise, as it is an optical network, it manages to maintain signal integrity over long distances. So,

PON network maintenance consists of checking active devices

(ONT, ONU and OLT), looking for mismanagement of synchronism and signal transmission, and optical attenuation.
Know more about Anlix, the first Brazilian development company to offer Wi-Fi remote management and monitoring solutions for routers and ONUs in order to optimize the operation of internet providers. Fill out a quick form below and start testing now!