We are honored and super proud to share great news here! The turn of the semester came with everything for Anlix. O capterra, the world's leading software assessment and analysis portal, internationally recognized, has just awarded the Flashbox solution with its first two seals in the "Corrective and Preventive Action" category: Best Ease of Use and Best Value 2023!
We proudly display these badges on the flashbox solution, as both are, in fact, a demonstration of our customers' admiration for our solutions. More specifically, many of them took the time to answer Capterra's questions and say how satisfied they were with our remote CPES management software. It was these reviews that our satisfied customers left on Capterra that rated our product as a 4.8⭐ product on the platform.

What is Capterra?
Capterra is a website that provides software reviews and comparisons to help businesses find the right solution for their needs. Capterra has over 1 million software reviews across hundreds of categories. Therefore, with Capterra Review, companies can collect valuable data, which is the user's own opinion.
There are nearly 1.5 million validated reviews across 800+ software categories on the platform. All reviews go through a rigorous review process to ensure authenticity.
Seals, or Badges, are awarded by Capterra to prominent software providers, and it's time for our Flashbox!
What are stamps about?Best Ease of Use" It is "Best Value"?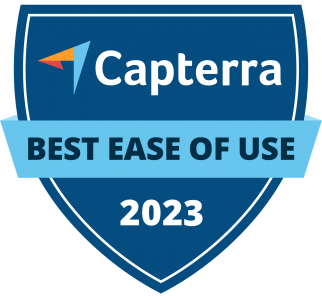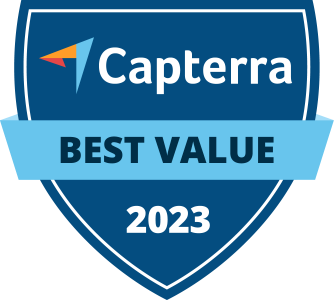 Badge "Best Ease of Use" is recognition given by Capterra to software products that have received high ratings and positive reviews from users for their ease of use. The award is intended to highlight software products that are easy to use and intuitive.
Software products that receive the "Best Ease of Use" award are considered to be among the best in their category in terms of usability and user experience.
Already the Badge "Best Value" is a recognition by good cost-benefit of the software for the user company. That is, adding the solution to your operation, however costly, in the medium or long term will be beneficial and will bring savings in many ways.
Reviews from our customers
Totally changed the service dealings with my internal technical support team. Quickly fetch data about client connections from a single interface.
Leonardo M.: NOC Manager at ClickNet SP
What calls the most attention is to make all equipment and brands talk to each other through a single platform and with quality.
Vinicius F.: Network Analyst at DMC Telecom
With flashbox, we gave the end customer autonomy to change and customize their network through a simple, easy-to-use app. Thus reducing calls to technical support.
Edjamerson C.: Network Administrator at Muvnet
The great feedback and ratings we receive from our customers indicate the trust we have built with our customer base over the past few years. It also demonstrates that our software is easy to use and offers great value for money for your provider. You can read all the reviews we receive directly on Flashbox page on Capterra. If you are already our client, you can make your evaluation in this link.