Transforming data into decisions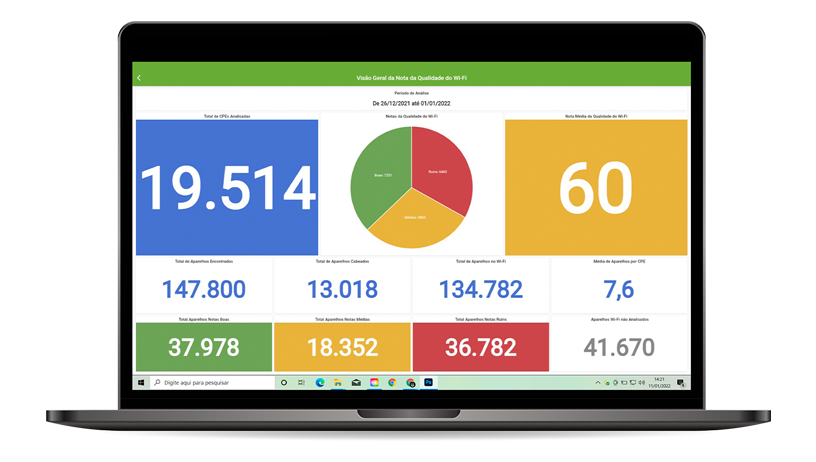 Flashboard: your provider's decision-making tool
Make more assertive decisions to enhance the quality of your customer's experience.
Wi-Fi quality overview of all CPEs and connected devices;

Individual evaluation of the Wi-Fi score for each CPE of each client and connected device;

Map view of CPEs with network quality attributes and Wi-Fi with GPS;

Reports with historical analysis at different granularities.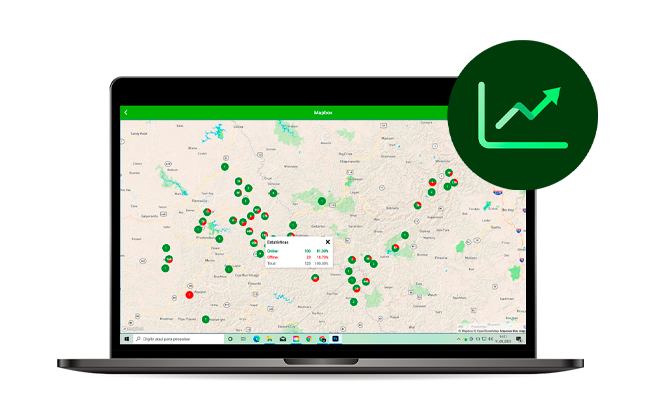 Predictive analytics that indicate which customers are most inclined to

u

pgrade

an additional point!