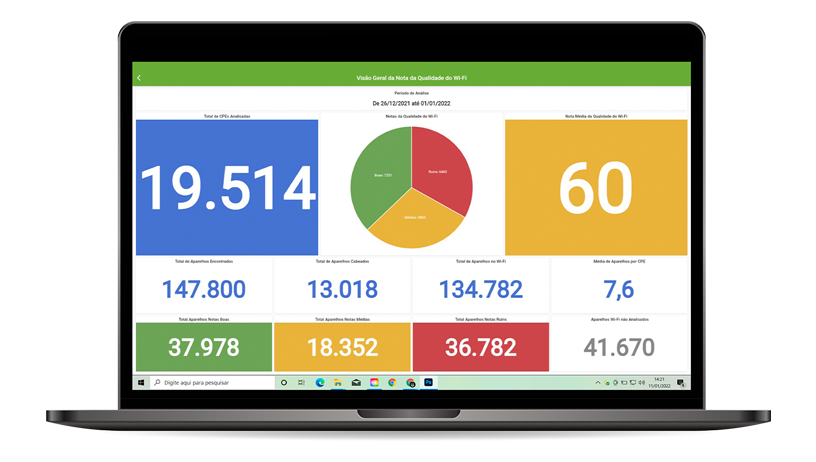 What is Flashboard?
Discover the decision-making tool at your provider
Anticipate complaints and even cancellations with preventive monitoring of your entire base.

Make more assertive decisions to enhance the quality of your customer's experience.
Wi-Fi performance overview of all connected CPEs and devices;

Individual evaluation of the Wi-Fi score for each CPE of each client and connected device;

Map view of CPEs with network quality attributes and Wi-Fi with GPS;

Reports with historical analysis at different granularities.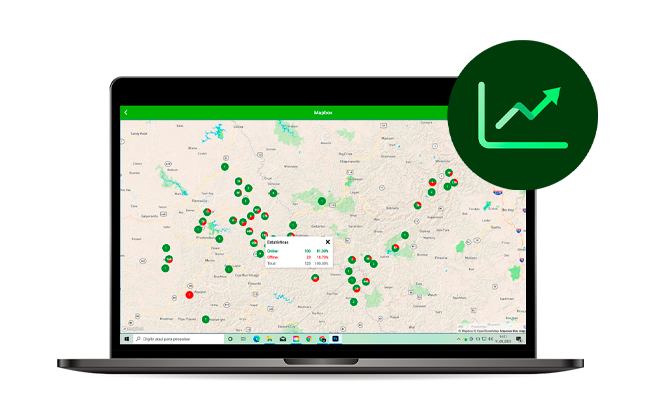 Why is monitoring important?
The provider's customer service team acts only reactively to the problems that occurred in the customers' network.
BROADBAND CUSTOMERS
HAVE BAD EXPERIENCE WITH WI-FI
BROADBAND CUSTOMERS
HAVE BAD EXPERIENCE WITH WI-FI
Therefore, it is necessary to be PROACTIVE.
Use the information that the network can provide, including about Wi-Fi, for a service with predictive monitoring, anticipating customer problems.
And why monitor through maps?
Viewing CPEs on maps helps to identify the proximity of customer problems in certain regions that may suffer interference together and allows you to take a proactively take action to solve the problem in the region.
Anlix's differentials in monitoring
Visualization of CPEs on a map
Theoretical and practical training