Firmware is a type of software that is installed on devices, such as routers and internet modems, and is responsible for making them operate correctly. In a way, the router firmware can be understood as the operating system of this device, although, unlike PCs and smartphones, it is created to perform specific functions and is less versatile.
This does not mean, on the other hand, that PCs and smartphones do not have firmware. In these devices, in fact, he is usually responsible for the initialization tasks, including the operating system, which ensures that all components can work correctly.
O firmware Flashbox It is compatible with many router types and contains many security and management features. Among the system's functions are the ease of configuration through the browser or application and the possibility of remote management.🇧🇷 all this no need for technicians to visit to the customer's home, saving time and expenses for the provider.

Firmware: what is it?
Typically, firmware consists of a set of basic instructions that guide the device in order to allow it to perform its functions. For example, when coneects a new device to a Wi-Fi network, the router firmware will be responsible for sending commands for it to be correctly inserted.
Firmware is also very similar to regular software. However, unlike this one, which is created to perform specific functions, the firmware needs to be comprehensive enough to perform all the necessary tasks on the device.
Firmware is normally installed in ROM memory (read-only memory) of the device, which means it can only be read, not changed. However, as this memory is usually a memory flash, it is possible to overwrite the entire code, which means that the firmware can be updated.
Firmware and Security
Just like a computer or smartphone, it is also important to keep your router firmware up to date. Any device is subject to possible flaws in its code that allow hackers malicious parties have access to it and can control the device remotely.
A malicious user who has access to a private network can use this opening for various criminal activities.. Pfor example, steal personal data, bank details, change the DNS of the connection to make the user access fake websites or even make the device stop working.
Manufacturers, in turn, are aware of this problem and maintain technical teams specialized in detecting and correcting these problems. These solutions are made available in firmware updates that, in addition to implementing new features, can also improve network security.
With the firmware update, the user can access these new features without having to buy a new device.
Router firmware update
THE network security that's not the only reason it's important to do a firmware update. In addition to implementing new features, installing a new version can bring numerous other benefits.
One of them is an optimization of existing functions. In this case, the way in which the firmware performs a certain function is improved, for example, reducing task completion time and lowering energy costs, which improves performance.
Firmware glitches discovered after product release can be fixed, causing previously malfunctioning features to work again.
The most common method of updating firmware is by downloading an installer from the router manufacturer and running it from a computer connected to the router. network. However, new technologies such as TR-069 protocol, allow this to be done remotely by the provider, minimizing user work and the need for technicians to visit.
This is one of several Flashbox advantages, whose remote assistance functions allow the diagnosis of network problems even before the technician visits. This results in more agility in resolving issues that may affect the network and prevent it from functioning.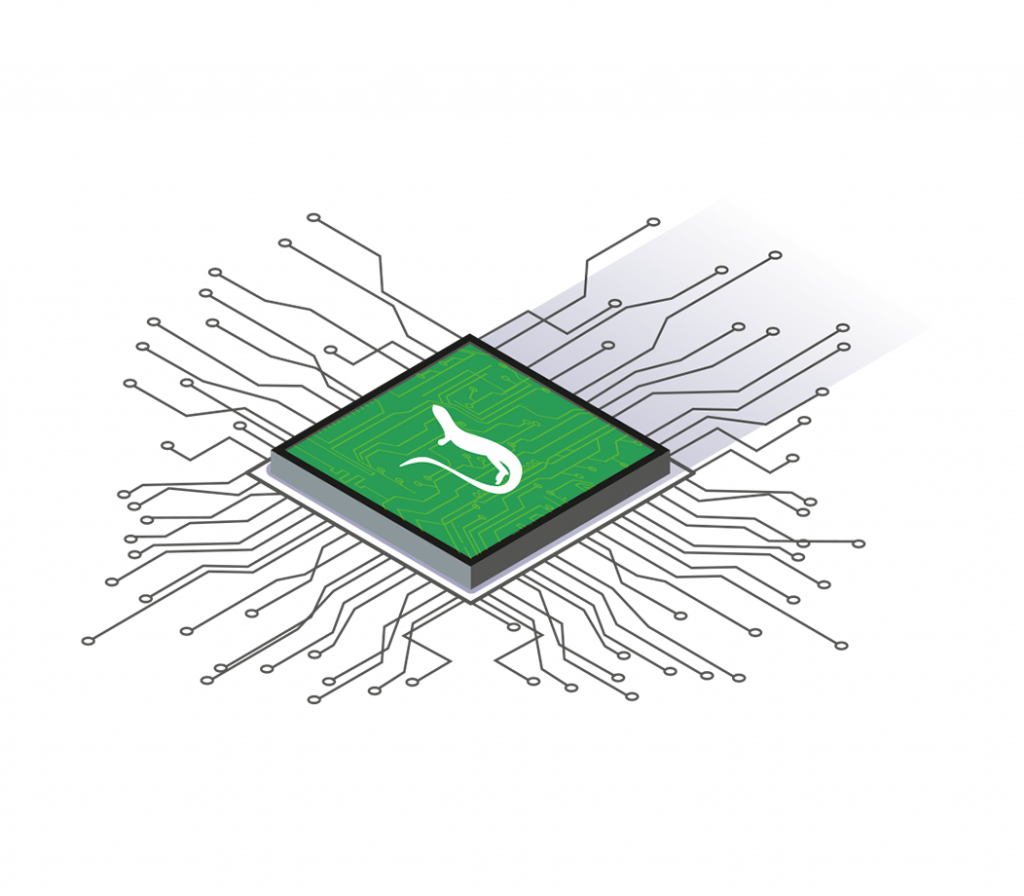 If you are going to manually update the firmware of a device, it is important to make sure that the new version is compatible with the router. Installing the wrong and incompatible version can cause the model to stop working correctly and prevent future modifications that could fix this problem.
Where to update router firmware
When a manual system update is required, the router manufacturer usually makes the updates available on their website. In these cases, it is recommended to follow all instructions to avoid installation problems.
Do you want to enjoy all the benefits and differentials of Flashbox firmware on your provider's routers? Enough fill in a quick form and start testing for free right now!