Once again, Anlix is very honored and proud to share great news with our partners and customers! O HostingAdvice, a portal with broad credibility and experience in reviews in the area of hosting and technology in general, has just awarded the Flashboard solution among the 10 best observability tools of 2023, the award 10 Best Observability Tools 2023.
You can check the emblem we acquired on the Flashboard solution.
What is Hosting Advice?

Hosting Advice is a portal that shares daily news about technology, reviews and analysis of tools and profiles of drivers in the hosting and technology sector in general. Executives, engineers and pioneers in cutting-edge technology are voices frequently interviewed by the portal.
The experts who contribute to HostingAdvice also participate in other renowned technology portals such as TechCrunch, PCMag, Forbes and The New York Times.
What the award is about "Best Observability Tools"?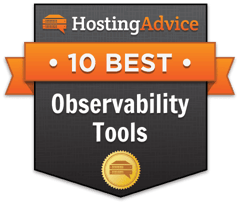 In the Hosting Advice team's own words, "there are observability tools for everything these days." The platforms chosen for the award, including Flashboard, allow teams to see their networks, infrastructure and databases, analyze and understand the details of their operation. This allows them to determine where to make improvements, understand metrics, and troubleshoot issues.
According to Hosting Advice, having so many visibility platforms on the market is great news for modern businesses, but it can also make it difficult for companies to choose the right platform. To this end, the portal's experienced curation team selected the 10 best observability tools and their benefits to help these companies make the best choices.
This is precisely why we are very proud to be part of this select group! If you haven't tried Flashboard on your base yet, don't waste time and fill out a quick form to start testing.